Envision: High Performance Real Estate and Workplaces
Watch on-demand
The Zeitz Museum of Contemporary Art Africa at the V&A Waterfront was the centre point for discussions around the intersection of work, real estate, and technology on 30 August as JLL, the international real estate advisory company and leading design and build company, Tétris Design x Build hosted the landmark Envision: High Performance Real Estate and Workplaces forum.
In this high-powered event, we covered:
The event highlighted the evolving landscape of workplace strategy, corporate real estate technology, and the future of cities in a post-pandemic world. The choice of Cape Town for the forum was a nod to an example of what a city can achieve through of resilience and innovation. "The complex issue of how to go about using technological advances, data and research about how people function at their best, and how business leaders evaluate the future of the workplace, is at the heart of challenges facing the real estate industry. It isn't just corporate occupiers who need to solve these questions - virtually all stakeholders in the real estate value chain will have to understand and navigate the issues, from investors, developers, property and facility managers to the construction industry at large. I am thrilled that JLL is able to bring together stakeholders from all aspects of the real estate industry here in the Western Cape and abroad to lead the way forward," says Peter Harris Co-CEO JLL Africa.
The influence of technology isn't limited to how modern people engage with their work, but how it can be best utilised in the buildings that organisations and their staff occupy. Andre Bothma, the Growth Principal at JLL Spark, the division of JLL Technologies committed to transforming commercial real estate by investing in Proptech innovation, says the post-Covid environment brought to the fore the need for greater insight, backed by data, about how people interact with spaces. Since 2018, JLL Spark has invested a substantial USD$400 million in over 50 proptech startups specialising in technology that connects people and their buildings, enables efficiencies, and creates more sustainable outcomes in the design, build and management of real estate. "When we understand how and when we use our spaces it helps organisations make better decisions. By investing in proptech companies that are at the cutting edge of innovations like space utilisation technology, machine learning and AI, JLL is charting a direct path to how real estate is valued, viewed and managed in the future," said Bothma in his keynote presentation.

Other insights at Envision were delivered by a compelling panel comprising Nicasio Gutiérrez CEO of Tétris Design and Build, Joanne McKay, Culture Director at Webber Wentzel, and Quintin Rossi, Co-Founder and CEO of Cape Town-based Spear REIT Ltd. The panel talked through the finer details of artificial intelligence, corporate real estate technology and strategies, encouraging people back to work through the creation of rewarding workplaces, all of which link to the future of cities.

From a commercial real estate perspective, Gutiérrez says a prevailing trend that he expects to continue is the move from quantity to quality as organisations revisit their portfolios. "This is doing less with more or undertaking a fit-out with a higher dollar per metre to deliver greater value and quality. Another key trend is flexibility. We now know we have to design and build spaces that are adaptable and can easily be changed. Tétris and JLL are actively supporting our clients in this journey of revisiting their portfolio by having employees at the real centre of our conversations and trying to understand what they want, and lead transformation in the office sector, which is a benefit to organisations and the industry."
With Tétris having just completed a new office fit out for Webber Wentzel, the subject of organisational culture was a key point for McKay. "I think we have to be creative around the rules of engagement when it comes to hybrid work. You can build the spaces which we have now done. And I would encourage any organisation that's in a position where they're considering these topics that actually the space is quite fundamental to whether or not it facilitates the way people engage, because our space as it was previously was not conducive to any of the hopes and dreams that we had to collaborate and cater for different styles of working in one environment. Having had the privilege of working with Tétris over the last year, I've learned a tremendous amount in terms of what a workspace can do to contribute to culture."
The importance of data was echoed throughout the panel discussion, particularly as it related to real estate planning. Said Rossi, "To unlock shareholder value we need to understand the imperatives of tenants. What do they need what type of spaces do they want to occupy while also considering the minutiae such as parking ratios. As an investor, what decision do you have to make in terms of trading and rebalancing your portfolio to adapt to the changing real estate environment?"
Envision underscored how innovative technologies being introduced to the workplace is a step in the right direction in improving workplaces and staff wellbeing and sense of belonging. Proptech is advancing the workplace where engagement, inclusion, productivity and wellbeing can be measured. The AI-enabled future is a valuable human enhancement, rather than a replacement. The vast quantities of data generated throughout the digital revolution can now be harnessed and analysed by AI to produce powerful insights that shape the future of real estate.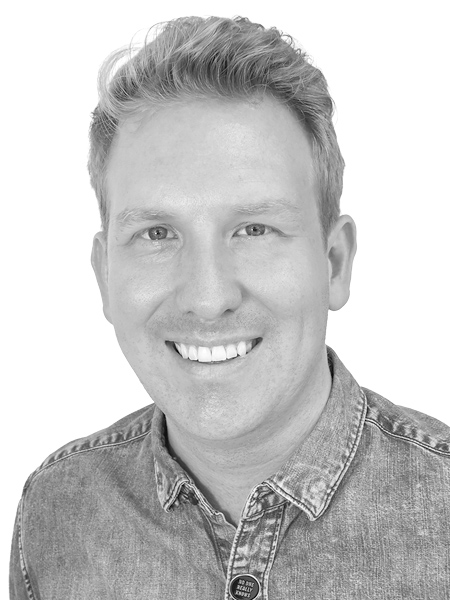 Ben Hamley
Asia-Pacific Data-Driven Innovation and Strategy Director
Ben Hamley
Asia-Pacific Data-Driven Innovation and Strategy Director
Ben is currently a Global Ambassador of Good Design and an Advisory Board Member of the Analytics Institute of Australia.
He has a passion for understanding the mechanisms of creativity and innovation in society, grounded in his love of cognitive neuroscience, philosophy, and design. Ben is intensely interested in disruptive technology and design, principally because of their ability to traverse disciplinary boundaries.
Andre Bothma
Growth Principal, JLL Spark
Andre Bothma
Growth Principal, JLL Spark
Andre Bothma joined JLL Spark, the venture capital arm of JLL that invests in technology solutions for real estate, in May 2020 as a growth principal supporting the EMEA region. Andre brings more than 20 years of experience in corporate real estate, where he managed large teams in operational and technology roles that oversaw a portfolio of blue-chip clients across multiple sectors.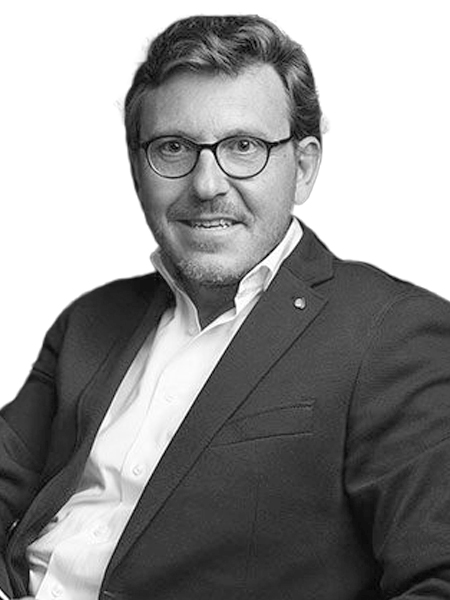 Nicasio Gutiérrez
CEO Tétris Design and Build
Nicasio Gutiérrez
CEO Tétris Design and Build
Nicasio brings 23 years of experience as an architect to the Tétris boardroom. A practised leader and entrepreneur, his strategic vision is driven by a strong growth focus and his deep passion for design and architecture.
He has extensive experience working with international and multicultural teams, taking a client-focused approach to the creation and delivery of bespoke, complex design and build projects.
Joanne McKay
Director Client and Culture, Webber Wentzel
Joanne McKay
Director Client and Culture, Webber Wentzel
Joanne leads the business development, marketing and communications function in promoting the firm's legal services capabilities to grow profitable revenue, develop client relationships and build firm profile in target markets. She is responsible for enabling our client growth strategy, with a focus on client service and differentiation through innovation.
Quintin Rossi
Co-founder & Chief Executive Officer, Spear REIT Limited
Quintin Rossi
Co-founder & Chief Executive Officer, Spear REIT Limited
Quintin has a wealth of real estate experience in both the listed and private property sector specialising in all aspects of management relating to commercial, retail, industrial, residential and hotel assets. He co-founded Spear in 2011 as a private equity real estate investment business focused on Cape Town and the W. Cape. In 2016 he lead the team in listing Spear as the only regionally focused REIT on the Johannesburg Stock Exchange.